Hi All, it's us again - the HKHRDA Postcard team! We all are aware of the tyranny of Carrie Lam's Government, the brutality and impunity of the Hong Kong Police Force, Hong Kongers have no room for any more concessions! We, as a group of Hong Kongers living in the United States, will actively and continuously push the US Senate to pass the Hong Kong Human Rights and Democracy Act as soon as possible.
Ever since we have launched the postcard campaign in early October,
we have sent out over 6,800 postcards in just one month within the US
. Due to the enthusiastic response we received, we hope to expand the HKHRDA Postcard campaign to Americans currently living in Hong Kong.
The Hong Kong Human Rights and Democracy Act was passed unanimously in the House of Representatives on October 15, 2019, but some obstacles need to be cleared in the Senate. With US-China trade talks and China's counter-lobbying as the backdrop, we reposition our strategy by engaging the general public, who would in turn urge their Senators to co-sponsor the Bill. We will continue to keep up the pressure, in both our communities and in the Congress.
We, therefore, urge all Americans who are currently living in Hong Kong to support our cause, if you support the legislation of Hong Kong Human Rights and Democracy Act, please provide us your information in this URL (
https://tinyurl.com/HKHRDApostcard-overseas
). We will then send the postcards on your behalf based on your U.S. address to your Senators. (Remarks: All American citizens, regardless of age or voter registration, enjoy the same right to petition guaranteed by the First Amendment to the United States Constitution. Make your voice counts!)
Please follow us to track the HKHRDA Postcard Campaign progress at
https://www.facebook.com/Postcard.HKHRDA/.
https://www.facebook.com/BOSstandswithHK/
We would also want sponsors for our Postcard Campaign, please donate through
https://postcardhkhrda.wixsite.com/donate.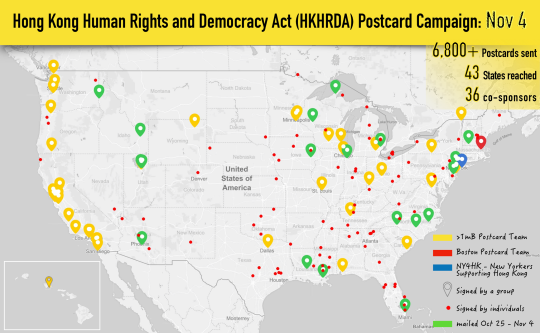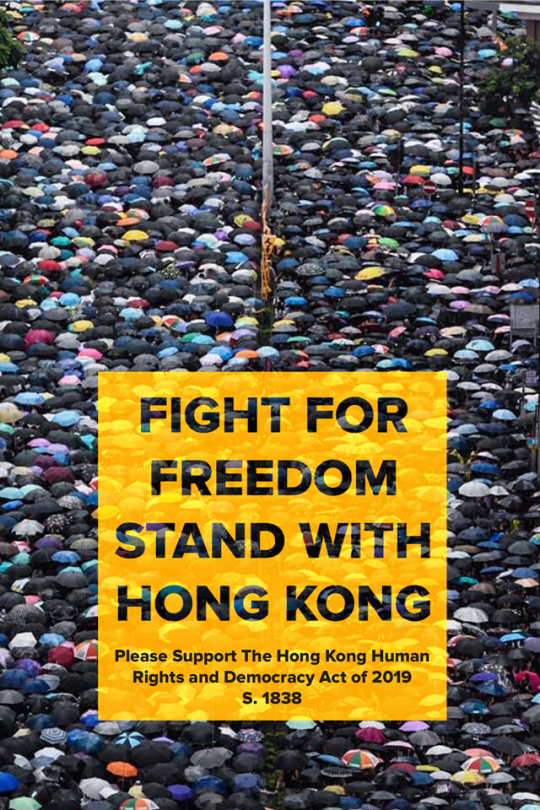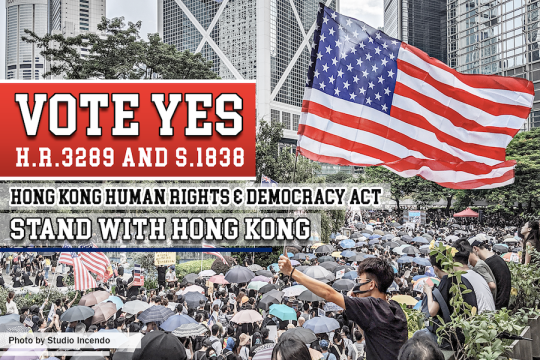 Pictured here: Back of Postcard (download the original file at the link below for printing, don't use this)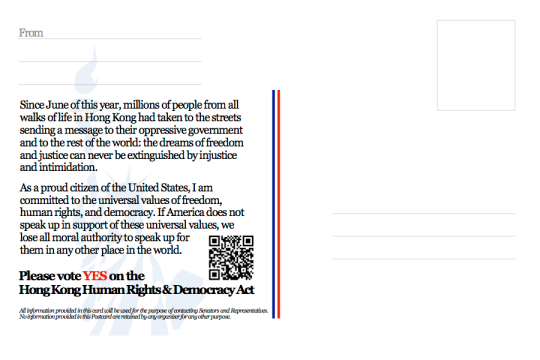 Fight for Freedom!
Stand with Hong Kong!
Five Demands!
No One Less!!